Go Global in Four Easy Steps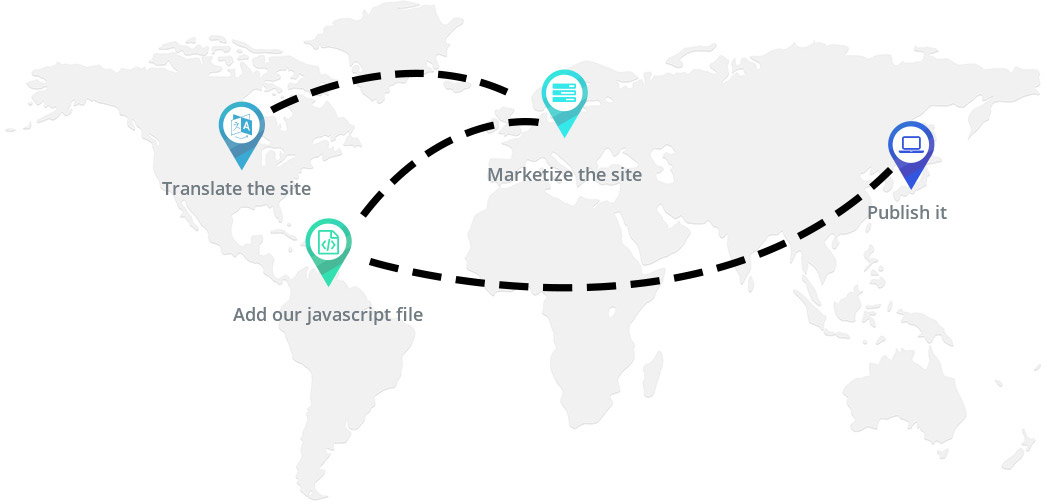 GlobalizeIt is the easiest, quickest and most powerful way to globalize your website.
---
Your developers add a reference to our javascript file on your site.
---
Your translators or ours go to your live website and translate the text directly on the page.
---
Marketize the site
Your international PMs, designers and translators or ours work together to visually alter or suppress key images and segments for certain markets.
---
You publish the changes and they go live immediately. No build or deployment necessary.
---
Launching in other countries used to be a privilege of the Fortune 500 multinational corporations. Now anyone can go global. Start globalizing your website today.